Hitachi Asia R&D Center, as a part of Hitachi, Ltd. Global Center for Social Innovation, is dedicated to creating cutting edge technologies and innovative solutions that answer society's challenges. We work closely with Hitachi business groups and enforce a customer co-creation approach to provide solutions through the following:
Share visions with customers
Create new concepts and develop prototype
Assess at customer sites (Proof-of-Concept)
Our solutions add value to customer's business, reduce cost, increase revenue, and radically transform their business. Hitachi Asia R&D also drives the solution expansion in ASEAN and eventually, the global market.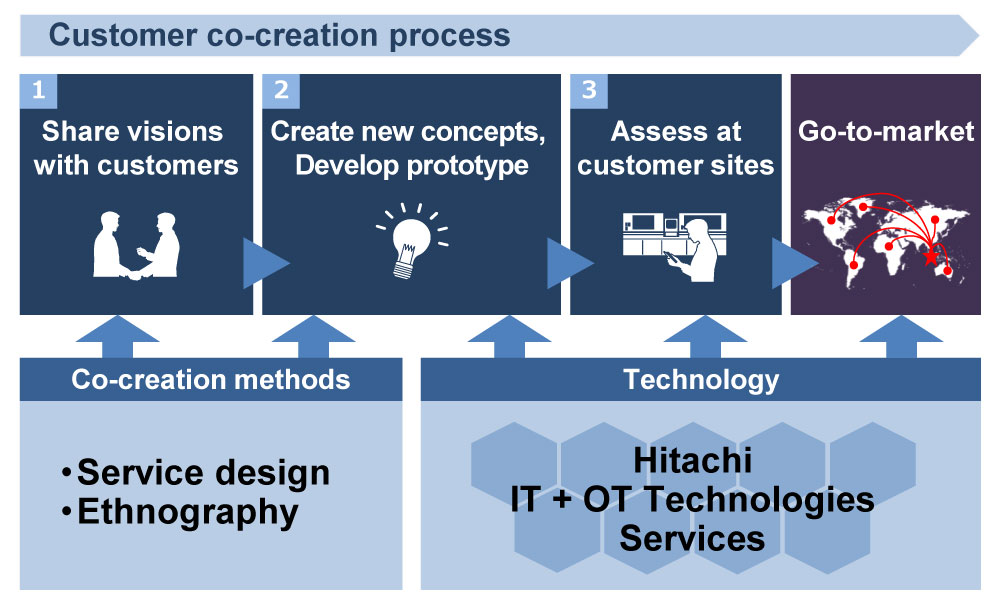 Key Research Area
Smart cities
Public safety
Real-estate management
Manufacturing & Logistics
Transportation
Finance
Identifying future trends (HAS-TH)
Defining societal challenges (HAS-TH)
Pursuing co-creation in the manufacturing and smart city domains (HAS-TH)
Customer co-creation with regional partners to solve social issues related to Mining, Agriculture, Healthcare and Smart Cities (HAUL)