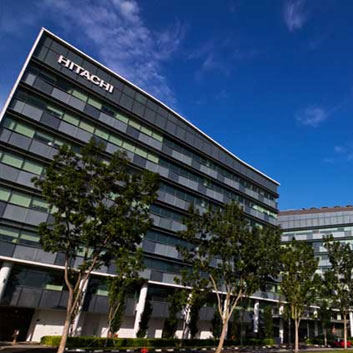 Singapore Office
7 Tampines Grande,
#08-01 Hitachi Square,
Singapore 528736
Tel: +65-6535-2100
Fax: +65-6783-3835
The R&D Center Singapore Office was established in 2004 with the mission of establishing innovative solutions leveraging advanced Big Data Analytics technology and domain know-how in societal infrastructure.
By extracting critical challenges in society and customer needs, R&D Center Singapore Office focuses on developing innovative solutions with real data to demonstrate value to society and exploring future business opportunities across the ASEAN region.
The areas of focus include Smart cities, Public safety, Real-estate management, Manufacturing & Logistics, Transportation, Finance.  
For more information, please contact the Singapore Research & Development team at has-rnd.inquiry.ge@hitachi.com